Cloud 9 Chocolate Cafe
Cloud 9 chocolate cafe is Sydney's newest dessert destination for everyday indulgence. Home to the infamous gelato slider as well as other sweet offerings like freshly baked cookies and brownies, waffles, gelato and fondue, all with an $11 or less price tag. And for $1, you can get a cocoa hit with their signature Belgian chocolate shots.
I guess the best way to describe it is If Max Brenner and Gelato Messina had a baby, it would be Cloud 9.
One of the most difficult decisions you'll have to make is not just if you want the cookie or the brownie to be the bread of the slider, its deciding what flavour gelato. The struggle is real with flavours like sticky fig and honeycomb, caramel macadamia, pecan burnt caramel and apple shortcrust. Drool.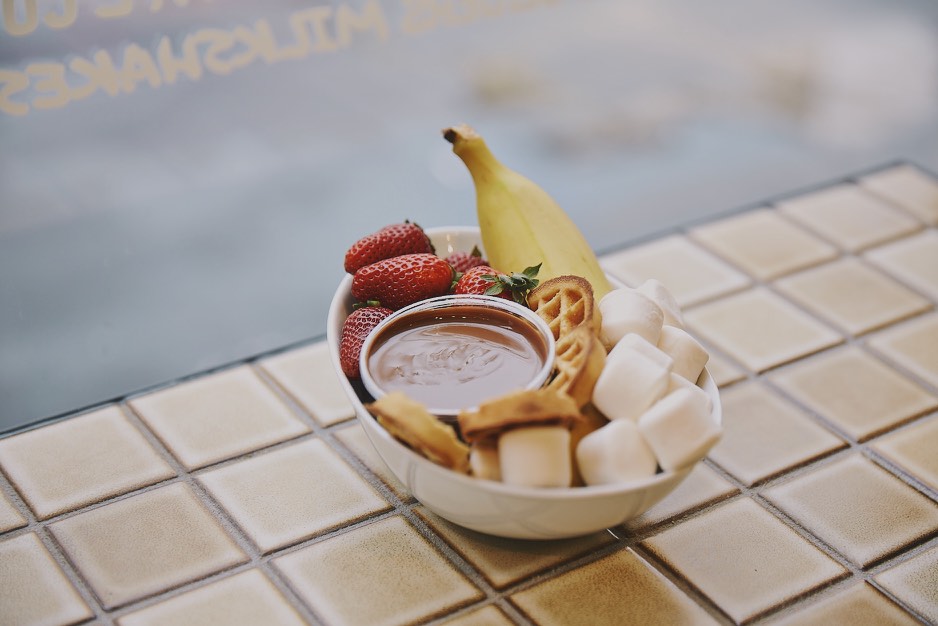 Plus, they're open late. Like late late. Till 11pm on Sunday through Thursday and 12am on Friday and Saturday. It's rare to find a good dessert spot open that late in Sydney that you can just hang with friends, so this place deserves three thumbs up, if had three thumbs, but that would be gross.
Pricing: $1 - $10
Vibe: Fun
Try: Gelato slider ($6)