4 Places to Get a Decent Coffee in NYC
In general, coffee in America sucks. Surely it's not that hard to get the balance of milk and espresso right, RIGHT? Coffee is a wonderful thing, so here are some decent (to Australian standards) spots to grab a pretty good cuppa in NYC.
STUMPTOWN
A Portland based coffee company with old world charm. The space is light, airy and holds a certain grandioseness. The coffee is pretty legit too, tastes like home.
30 W 8th St, NY
http://stumptowncoffee.com
Click here for other locations
JOE COFFEE
Based in the big apple with 8 locations spread throughout Manhattan, the one we visited, actually stumbled upon, was in Grand Central . Our expectations weren't very high, but we were blown away by how good the coffee was. Probably the favourite out of all the places we tried.
44 Grand Central Terminal, NY (Apple Store side - take the tunnel on the left)
http://www.joenewyork.com
Click here for other locations.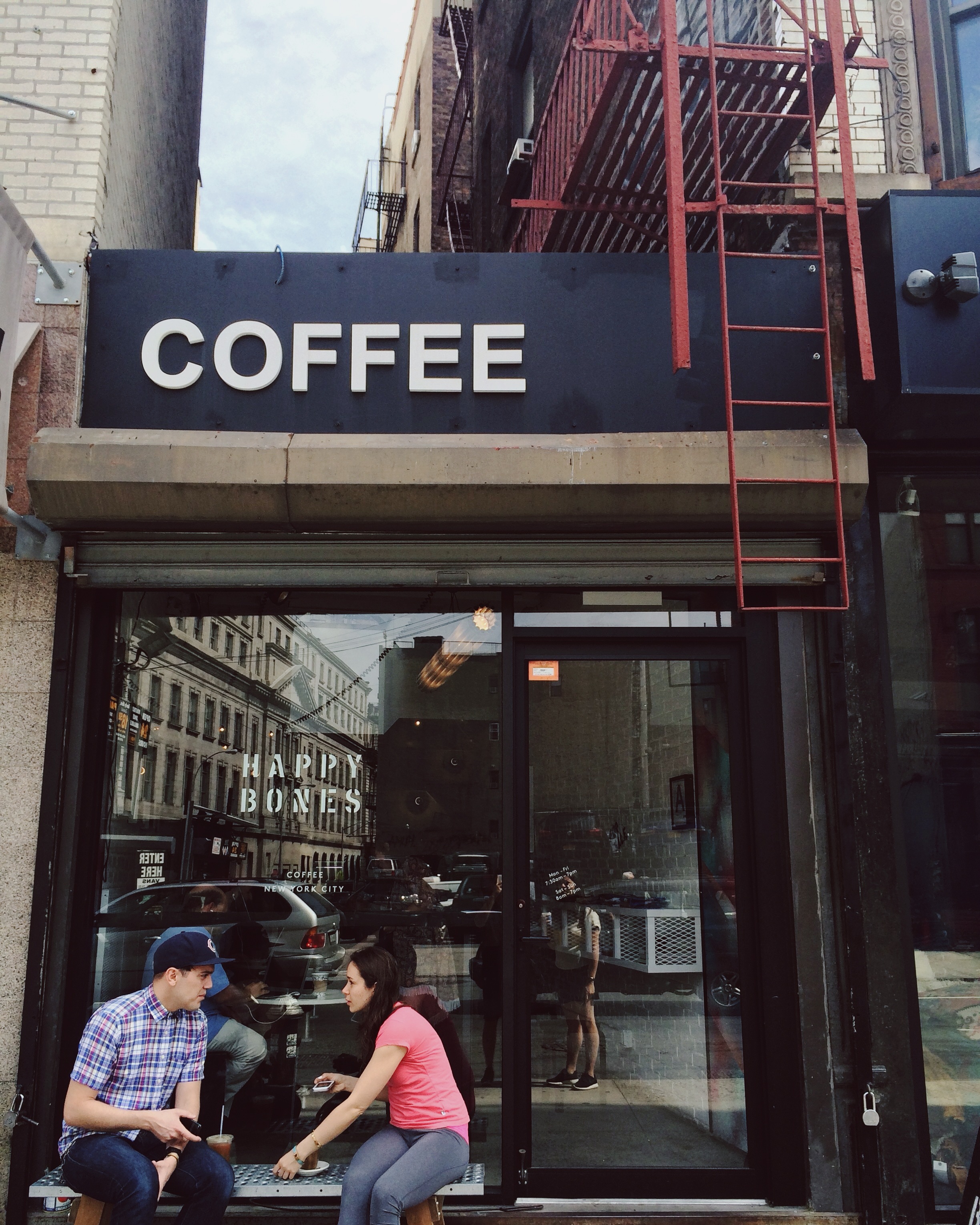 HAPPY BONES
The duo behind this wonderful coffee shop just happen to be Aussie & Kiwi expats...people you can trust to make great coffee. The small space is cleverly designed and besides making coffee, it also houses local art and cool publications.
394 Broome St, NY
http://www.happybonesnyc.com
DOUGHNUT PLANT
Two words. Toby's Estate.
The main reason why I went to Doughnut Plant was obvious, so I was pleasantly surprised to find out that they used Toby's Estate beans here. The coffee was pretty darn good, robust in flavour and just what we needed for a full on day exploring the city.

220 W 23rd St, NY
http://doughnutplant.com
Click here for other locations
Other notable places on my list but didn't get the chance to try were:
Cafe Grumpy
Abraco
Toby's Estate
Blue Bottle
I'm gonna go there and say that this post is bookmark worthy. I hope it somehow makes it a little easier when you're in search for a decent brew in NYC.